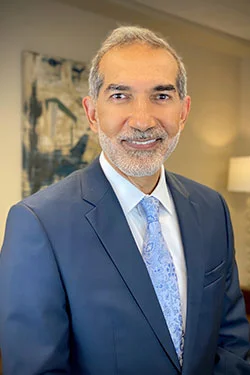 Welcome to Dr. Parva's Aesthetic and Reconstructive practice, specializing in plastic surgery for patients in Leesburg, Virginia and surrounding areas. Dr. Parva and his comforting staff believe feeling good is linked not only to mental and emotional well-being, but how confident their patients are within their own skin.  At Parva Plastic Surgery, Dr. Parva provides plastic and reconstructive surgery, as well as non-surgical aesthetic enhancement treatment, as a valuable way to enhance the self-confidence of his patients. With compassionate care and a supportive environment, Dr. Parva and his staff enhance the physical appearance of their patients, which they feel is an essential part of an all-encompassing healthy lifestyle.
Procedures at Parva Plastic Surgery
Parva Plastic Surgery offers a number of surgical cosmetic enhancement procedures to sculpt each patient's body while restoring their self-confidence and improving their overall quality of life. Dr. Parva specializes in a wide range of cosmetic procedures, including:
Contact Dr. Parva today to schedule a plastic surgery and aesthetic enhancement consultation.