Medical grade skin care products use prescription strength ingredients that have been researched and clinically proven to improve fine lines and wrinkles, improve skin texture and tone, minimize pore size and help with the overall aging process. At Parva Plastic Surgery, we believe a medical grade skin care routine is essential for maintaining healthy skin. Patients are pleasantly surprised how affordable these prescription strength products can be – often times being less expensive than department store brands. We offer personal consultations and will individualize a skin care regimen specific for your needs, that will fit into your lifestyle and improve your overall skin. Using a daily skin care regimen works simultaneously with the non-surgical treatments done by Nancy Neiderer, RN to give patients the best outcome.
Cleanse
Cleansing the skin is the first step in a healthy skin care routine. Throughout the day and even as we sleep, we accumulate dirt and oil build up that needs to be cleaned to allow for additional products to penetrate better. We offer a variety of cleansers to choose from, based on your skin type. Cleansing of the skin should be done morning and evening.
Anti Aging Products
Anti-aging products help increase cell turnover by exfoliating the dead surface cells and helps to stimulate new cell production faster than what our cells can do on their own. As we age, the natural production of collagen and elastin in the skin starts to diminish. The use of anti-aging products helps to stimulate new, healthy collagen and elastin that results in improved skin tone and texture, reduced pore size and the reduction of fine lines and wrinkles. Typically, anti-aging products are used once a day and are an essential part of a healthy skin care regimen.
Correction Products
Correction products can improve skin quality from damage caused by years of sun exposure and pigmentation. They can also address damage from acne scarring and help improve other conditions such as melasma. Products are typically used twice a day and are best used in conjunction with an anti-aging product for optimal results.
Eye Care
The skin around the eye area is thinner than the other areas on our face. Eye creams have a smaller molecular structure, which allows products to penetrate better and help reduce fine lines and wrinkles, while also reducing dark circles, and helping to maintain healthy skin. Eye creams can be applied morning and evening and should be placed around the peri-orbital bones.
Moisturizer
Moisturizers help to maintain and replenish the skin and are typically used by patients with normal to dry skin types. We offer a variety of different formulations from light lotions to heavier creams that help with the overall resilience and suppleness of the skin. Moisturizers can be used one to two times a day or as needed, depending on the season and patients skin type.
Sun Protection
Sunscreen is the most essential product to protect and prevent the skin from aging. Overexposure to the sun can be harmful and damaging, however, proper use of sunscreen can remarkably lower patients risks of skin cancer and early skin aging. Sunscreen should be applied daily with reapplication. We offer a variety of sunscreen products from lotions to powders.
For your convenience, you may shop skin care products online here.
Allergan Black Diamond Provider and Allē℠ Program
Parva Plastic Surgery has been honored with Black Diamond status by Allergan. Black Diamond recipients comprise of only 1% of all the practices in the nation. Black Diamond practices are recognized as the top providers of Natrelle® Breast Implants, Botox®, Juvederm®, Latisse® and SkinMedica® skin care products. This distinction signifies the high number of these treatments performed in our Purcellville office. Our patients can feel confident in the high level of expertise and experience provided during their treatments. Due to our patients' continued loyalty and referrals we were able to achieve this honor. Thank you for your continued trust!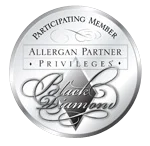 As participant of the Allē program, members can receive points for any breast implant, BOTOX® Cosmetic, JUVÉDERM®, Kybella®, and LATISSE® procedure they undergo to redeem for future treatments. They can also donate those points to charities such as Dress for Success® or the Make-A-Wish Foundation®. As a convenience to our patients, we will be happy to enroll you in the Allē program.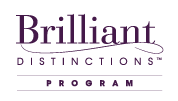 Schedule Your Skin Care Consultation
To best determine which Skin Care Product line meets your specific requirements Parva Plastic Surgery offers consultations to address your skin care needs.
"I highly recommend Parva Plastic Surgery for surgery or skin care. Any time I visit their office it is a pleasure. Their entire staff has the best customer service of any office I have ever been in. Don't be ashamed or embarrassed to give them a call. You will 100% feel better about yourself after going. They are superb at what they do. You won't regret it! :)"