Growing up, our mothers warned us that if we made faces long enough they would stick that way. Little did we know there was some truth to that statement. Over time, our overactive facial expressions lead to deep lines and wrinkles on the face. Fortunately, a little beauty secret, better known as BOTOX® Cosmetic, relaxes mild, moderate, and even deep lines on our face, leaving us with a refreshed, youthful appearance so you will no longer hear questions such as: "Are you upset?" or "Why the long face?"
What Is BOTOX® Cosmetic?
BOTOX® Cosmetic is a safe and natural, purified protein. When BOTOX® is injected into a muscle, the muscle relaxes and overlying facial wrinkles soften. Additionally, where muscles pull down the eyebrows, BOTOX® injections allow the brows to elevate. This is commonly referred to as a "chemical brow lift." At Parva Plastic Surgery, with our advanced injection techniques, we map the face and administer the appropriate doses of BOTOX® for your specific facial muscle requirements to give you optimal results.
This 35 year-old young lady is seen demonstrating extreme muscle activity when actively lifting her brows, which also results in the lines that form across the forehead. One month after receiving 16 units of Botox, her forehead is smooth and relaxed.
Where Is BOTOX® Used?
Crow's feet (around the eyes)
Forehead lines
Furrows between the brows (angry lines)
Smoker's lines around the mouth
Corners of the mouth
Chemical eyebrow lift
Chin dimpling
Muscular bands of the neck
Excessive sweating of palms, soles of the feet, and underarms
*The FDA has approved BOTOX® for glabellar lines (furrows between the brows)
Additional injections sites are considered "off-label."
Who Is a Good Candidate for BOTOX® Injections?
Good physical health
Realistic goals and expectations
Moderate to deep lines and wrinkles of the face
Low set eyebrows
Dimpled chin
Downturned corners of the mouth
Excessive sweating of palms, soles of the feet and underarms
Who Is Not a Candidate for BOTOX® Injections?
Pregnant or nursing
Sensitivities to human albumin, aminoglycoside antibiotics, or BOTOX®
Neuromuscular disorders (ALS, myasthenia gravis, Lambert-Eaton syndrome, etc.)
What Does the BOTOX® Consultation Involve?
During your consultation at Parva Plastic Surgery, we take pride in defining your individual needs and cosmetic goals. Through mapping of the face, we will determine your facial muscular movements that cause noticeable lines and wrinkles, directing accurate dosing of BOTOX® and advanced placement necessary to accomplish a precise aesthetic outcome.
What Can I Expect During a BOTOX® Treatment?
We will focus on learning about your individual needs and cosmetic goals. We strive to provide a comfortable treatment lasting 15 minutes or less. Appropriate doses of BOTOX® Cosmetic are administered directly into the overactive muscles that cause dynamic lines and wrinkles to form, giving the skin a smoother, more refreshed appearance. Throughout the process, you will feel confident and well informed about your treatment.
Will I Have Side Effects from My BOTOX® Injections?
When performed by a qualified and experienced injector, BOTOX® Cosmetic is considered a safe treatment with a low risk of complications. Since every procedure comes with some degree of risk, it is important to be aware of the potential side effects you may encounter. The most common side effects from BOTOX® Cosmetic include swelling, redness, and bruising in the area of treatment. It is also possible to experience excessive tearing, uneven results, dry mouth, flu-like symptoms, and neck pain. During your consultation, our team will explain the risks of your procedure so you can make an informed decision about your health. If you have any questions or concerns, we encourage you to express them at any point during your treatment process.
What Can I Expect After BOTOX® Injections?
Unlike surgery, BOTOX® Cosmetic is fast, simple and minimally invasive, with no downtime or recovery. This non-surgical cosmetic enhancement has minimal and/or brief discomfort. Once the injection is complete, there is usually no discomfort. Most people return directly to work or normal activity following treatment. It is advised to refrain from heavy workouts for 24 hours and avoid massage or manipulation of the injected areas for 24 hours as well. Muscle relaxation of BOTOX® may take up to 2 weeks to take effect, however our patients often report looking more natural and relaxed within a few days. The effects of BOTOX® Cosmetic generally last 3-4 months.
"Nancy did my Botox recently and I just wanted to pass along how pleased I am. She did a fantastic job and I got better results than I expected. I'm so happy with the results."
Is BOTOX® Cosmetic Safe?
BOTOX® Cosmetic has been safely used for many years. While mild side effects can occur, such as bruising, swelling, and tenderness at the injection site, these are typically rare. To minimize your risk of complications, you should consult with a qualified aesthetic professional for your treatment, who is experienced with administering BOTOX® injections. Nancy Neiderer, RN, BSN has spent nearly two decades as a cosmetic nurse injector. Her advanced skill and aesthetic eye have allowed our patients to achieve highly natural-looking rejuvenations with BOTOX® Cosmetic.
How Much Does BOTOX® Cosmetic Cost?
The cost of BOTOX® Cosmetic can greatly vary based on each patient's individual needs. Since every patient has unique aesthetic goals and physical needs, there is no fixed cost of treatment. Factors that can influence your total treatment cost include the extent of your needs, size and number of target areas, and geographic location of the practice. During your consultation, our team will provide you with a personalized quote to help you know what to expect and budget for your BOTOX® injections.
To be eligible for savings on your BOTOX® Cosmetic treatment, you can sign up for our Parva Premier Membership. This exclusive program allows patients to receive discounted treatments throughout the year when it is most convenient for them. In addition, patients can enroll in the Allē℠ program, as detailed below.
Allergan® Platinum Plus Provider and Allē Program
Platinum Plus practices are recognized as the top providers of Natrelle® breast implants, BOTOX®, JUVÉDERM®, LATISSE® and SkinMedica® skin care products. This distinction signifies the high number of these treatments performed in our Purcellville office. Our patients can feel confident in the high level of expertise and experience provided during their treatments. Due to our patients' continued loyalty and referrals we were able to achieve this honor. Thank you for your continued trust!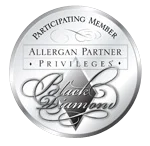 We also accept members of the Allergan's Allē program. The Allē program gives our patients points every time they are treated with breast implants, BOTOX® Cosmetic, JUVÉDERM®, KYBELLA®, LATISSE®, or SkinMedica®. These points can be redeemed for savings on future treatments with those products or they can be donated to charities such as Dress for Success® or the Make-A-Wish Foundation®. We suggest that patients download the Allē app prior to their visit. We can provide additional information regarding the program during their appointment.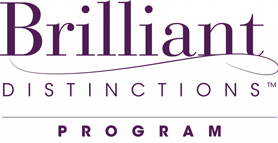 Contact our practice for more information on our Platinum Plus Provider status and the Allē Program.
Schedule Your BOTOX® Cosmetic Consultation
Please contact Parva Plastic Surgery for your BOTOX® Cosmetic consultation.
By having a BOTOX® treatment, you've taken the first step in making the investment in rejuvenating how you look, so now it's time to protect your investment. Skincare is an integral part of your aesthetic outcome. We are very happy to customize an appropriate skin care regimen to help you achieve the best possible outcome for you. SkinMedica® and SkinBetter® products remain scientifically proven in delivering improvements in tone, texture and reducing the visual signs of aging.
For your convenience, you may shop skin care products online here.