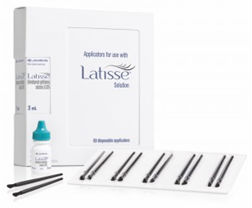 LATISSE® (bimatoprost ophthalmic solution 0.03%) is the revolutionary new prescription grade treatment, FDA approved, for women with inadequate lash growth. LATISSE® has been proven both safe and effective for women longing for longer more luscious lashes. LATISSE® solution may be applied nightly to the base of the upper lash line. Within weeks you will experience noticeable growth in your natural lashes. Full lash growth may be achieved by week 16, leaving you with longer, thicker, and darker eyelashes. Unlike false eyelash application, no surgical grade glues or adherents are applied, potentially damaging you natural lashes. LATISSE® is manufactured by Allergan, a leader in the cosmetic and pharmaceutical industry for over 60 years. Additional savings may be acquired by logging on to Allē℠ and selecting Parva Plastic Surgery.
What does LATISSE® do?
Stimulates additional lash growth and length
Increases melanin production making lashes darker
Enhances the number of natural lash production
At Parva Plastic Surgery in Purcellville, we have seen remarkable results from our patients using Latisse® in their eyelash growth and the thickness of their lashes. We invite you to come in for a consultation to see if you are a candidate for Latisse®.
"Hi Nancy,
I would highly recommend you to anyone interested in a non-surgical procedure for facial beauty enhancement!
PS – I look lovely thank you for you services!"
Allergan Black Diamond Provider and Allē Program
Parva Plastic Surgery has been honored with Black Diamond status by Allergan. Black Diamond recipients comprise of only 1% of all the practices in the nation. Black Diamond practices are recognized as the top providers of Natrelle® Breast Implants, BOTOX® Cosmetic, Juvederm®, Latisse® and SkinMedica® skin care products. This distinction signifies the high number of these treatments performed in our Purcellville office. Our patients can feel confident in the high level of expertise and experience provided during their treatments. Due to our patients' continued loyalty and referrals we were able to achieve this honor. Thank you for your continued trust!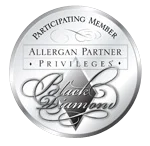 Parva Plastic Surgery also accepts members of the Allē program. Allē offers points to member patients each time they undergo a breast implant, BOTOX® Cosmetic, JUVÉDERM®, Kybella® and/or LATISSE® treatment. These points can be redeemed for future treatments with those products, or they can be donated to charities such as the Make-A-Wish Foundation® or Dress for Success®. For your convenience, Parva Plastic Surgery can handle the enrollment process for the Allē Program for you.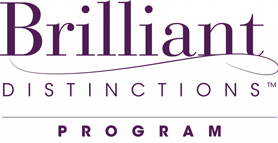 Please contact our practice for more information on the Allē program.
Schedule Your Latisse® Consultation
Please contact Parva Plastic Surgery for your Latisse® consultation with Dr. Parva today.
LATISSE® helps to stimulate additional eyelash growth for fuller, longer, more beautiful eyelashes. Maintaining a good skin care regimen can be an important complement to LATISSE®. We can design a customized skin care plan that includes SkinMedica® products. This popular line is known for its effectiveness with enhancing skin tone and texture, as well as for diminishing visual signs of aging.
For your convenience, you may shop skin care products online here.