Meet Dr. Behzad Parva
Background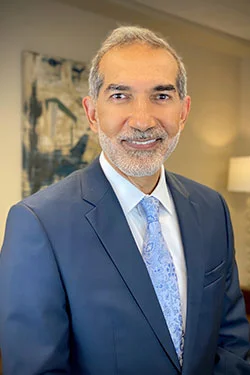 Originally from Pittsburgh, Pennsylvania, Dr. Parva graduated Magna Cum Laude from Westminster College and received his medical degree from Temple University School of Medicine. Graduating in the top 10% of his class, Dr. Parva was elected as a member of the medical honor society, Alpha Omega Alpha. He completed his General Surgery Residency at Temple University Hospital and his Plastic Surgery Residency at Indiana University Medical Center. Dr. Parva was also a Plastic Surgery Research Fellow at the University of Pittsburgh.
Credentials
Dr. Parva is Board Certified by the American Board of Plastic Surgery. He is also a member of the American Society of Aesthetic Plastic Surgeons. He is a past president of the Loudoun County Medical Society and a member of the Medical Society of Virginia. Dr. Parva also served as the past chairman of the Division of Plastic Surgery at INOVA Loudoun Hospital. He is on the medical staff at INOVA Loudoun Hospital, INOVA Fair Oaks Hospital, Stone Springs Hospital and Reston Hospital. Additionally, he performs surgery at Reston Surgery Center, Loudoun Ambulatory Surgery Center, and Northern Virginia Surgery Center.
Why Dr. Parva's Professional Affiliations Matter to Our Patients
American Board of Plastic Surgery (ABPS)


Dr. Parva's ABPS certification represents his completed training, and subsequent extensive examination, in the specialty of plastic surgery. The ABPS is the only recognized Board of Plastic Surgery that examines and certifies plastic surgeons. To maintain certification, plastic surgeons must participate in continuing education, undergo re-examination every 10 years and comply with rigorous standards of practice.
American Society for Aesthetic Plastic Surgery (ASAPS)


It is important to note that not every plastic surgeon is a member of ASAPS. That's because membership in this professional society is by invitation only and it is a mark of distinction for cosmetic plastic surgeons who are also board certified by the ABPS. As an ASAPS member, Dr. Parva is not only certified by the American Board of Plastic Surgery, but has also attained a high level of experience specifically in cosmetic surgery and remains fully up to date on the newest advances in the field.
Aesthetic Surgery Education and Research Foundation (ASERF)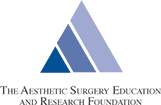 Through his participation in ASERF, Dr. Parva takes an active role in supporting research and education to advance the safety and effectiveness of plastic surgery, and the treatment options available.
Philosophy
Aesthetic and reconstructive surgery can be a valuable tool to enhance self-image. Men and women experience the physical changes that result from time, aging, gravity, and weight loss, while mothers also experience the impact of physical changes associated with pregnancies. All of us have physical changes to varying degrees, some minor while others are much more significant and impacting.
Quality of life is based on the joy and peace we experience as we live in the here and now and is based on our attitudes, spiritual commitment, social interactions and physical ability. Self-image is formulated from all these characteristics and affects how comfortable we are with ourselves and in our interaction with others.
Physical improvements that are possible through aesthetic surgery can restore or enhance physical characteristics, thus having a direct impact on our self-image. Our physical presence is one facet of who we are and how we experience life and the world around us. Cosmetic Plastic Surgery is not a necessity but may be desirable for some and may provide tremendous benefits in improved body proportions and balance while enhancing your body, mind and spirit.
Whether you are interested in a surgical procedure like breast reconstruction, abdominoplasty, or breast reduction or non-surgical treatment like dermal fillers and BOTOX®, our team at Parva Plastic Surgery is committed to listening to you, understanding your desires and expectations, and providing a compassionate, caring environment. Ultimately, your educated decision in our experienced hands will provide you with the best possible outcome should you choose to proceed with any of the plastic surgery services we offer. What sets us apart is our high level of personalized care for the patients we serve as we strive to promote a sense of wholeness and self-confidence. Our Team at Parva Plastic Surgery in Northern Virginia is committed to you and we consider it a great privilege to be involved in your care. Thank you for visiting our website and we hope to meet you soon and to be of service to you.
Dr. Parva is a genuinely kind, caring person and has surrounded himself with staff who have the same caring nature. I have truly enjoyed getting to know all of them. I highly recommend Parva Plastic Surgery.

JACQUELINE A

July 31, 2018

12345
Personal
Dr. Parva has been blessed with three wonderful children and cherishes the moments he can be with them. He enjoys living life with family and friends, music, travel, hiking, photography, racquetball and riding his motorcycle during his free time. He has made Loudoun County, Virginia his home since 1997.
Community Activities
Dr. Parva is a past board member of Mosaic Line Pregnancy Care Center in Leesburg, Virginia. Our team also supports excellent community programs including: Loudoun Hunger Relief, The Salvation Army, Blue Ridge Area Food Bank, Loudoun Breast Health Network, Bluemont Concert Series, Sadie Smile Foundation, and Toys for Tots.
What Is a Plastic Surgeon?
A plastic surgeon is a physician who has completed a full training program approved by the American Board of Plastic Surgery, and who has additionally undergone the rigorous examination and certification process to be credentialed as a board certified plastic surgeon. Often, physicians from other specialties or with limited training have labeled themselves as "plastic surgeons" simply because they perform some similar procedures as board certified plastic surgeons.
Plastic Surgeon vs. Cosmetic Surgeon
Board certified plastic surgeons who have completed accredited plastic surgery residency programs have been trained in reconstructive and cosmetic plastic surgery. Although they receive extensive training in both areas, they may specialize in specific areas of plastic surgery. Other physicians-—who have not undergone that rigorous training and certification process—may label themselves as "cosmetic surgeons," since they perform some of the cosmetic procedures typically offered by board certified plastic surgeons.
Importance of Board Certification for Plastic Surgeons
As with any medical specialty, board certification indicates completion of the appropriate residency training program as well as the required exam and certification process. Plastic surgeons who have completed an accredited plastic surgery training program followed by the rigorous examination and ongoing yearly certification standards are the most fully trained and experienced plastic surgeons to perform the appropriate procedures in plastic, reconstructive and cosmetic surgery.
How to Choose the Best Plastic Surgeon for You
Choosing a plastic surgeon should start with looking at their credentials. Your plastic surgeon should be board certified by the American Board of Plastic Surgery and have completed an accredited residency program in plastic surgery. Secondly, they should have significant experience in the type of procedure that you are seeking. And finally, you should have a relationship with your plastic surgeon where you trust their expertise and can interact well with them. This is the subjective and personal aspects of choosing the right plastic surgeon for you.
Questions to Ask Your Plastic Surgeon
Start by confirming their board certification and experience. Then ask specifically about the procedure that you're interested in, as well as your expectations and goals. Ask as many questions as you require to get a very good understanding of the procedure as well as the surgeon's approach to meeting your specific goals and expectations. Keep in mind, it is also important to find a plastic surgeon who will honestly discuss whether you are a good candidate for the procedure that you seek as well as the potential risks and complications. You want to leave the consultation well informed and with clarity and peace about your individual situation and the specific treatment plan that your surgeon recommends.