Parva Plastic Surgery is proud to offer the VECTRA® 3D Imaging system to help our patients make informed decisions regarding their potential surgical outcomes before having breast augmentation surgery. It can also help to confirm that desired goals are indeed realistic and attainable. Utilizing VECTRA® in our practice will provide you the opportunity to preview and weigh various surgical options to see if they are appropriate for your specific goals and body type.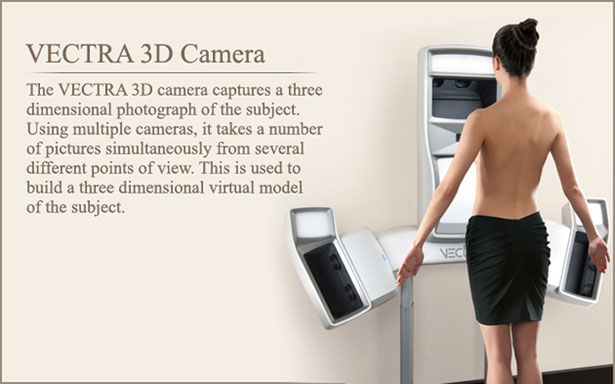 Why have a VECTRA® consultation?
Anyone considering breast augmentation surgery knows that choosing the right implant size is one of the most important decisions that they will face. Every woman is unique, and their implant choices have to be a "good fit" for their specific body proportions. VECTRA® 3D imaging offers the opportunity to step into our "virtual fitting room" to "try on" different types and sizes of implants so that choosing the right breast implant can become an easier and more comfortable decision. VECTRA® can also help our patients to customize and tailor realistic expectations with attainable results. The surgical outcomes demonstrated with the VECTRA® 3D imaging system are "your" own potential results, not someone else's. After viewing various surgical outcomes, you can have more peace of mind as you make an informed decision.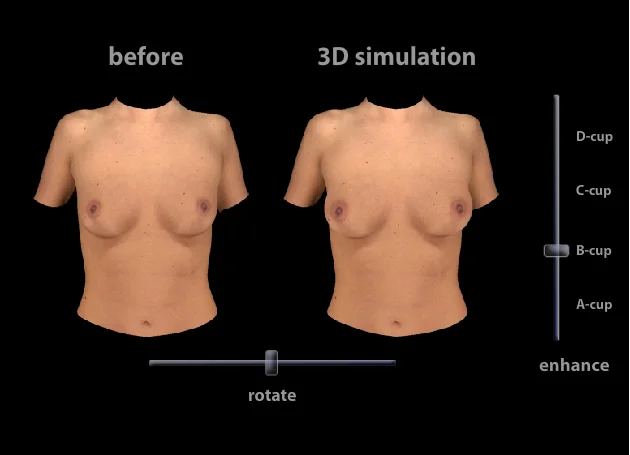 VECTRA® 3D Imaging will be used for breast augmentation consultations at Parva Plastic Surgery. The entire imaging process generally takes only a few minutes, and you will have the opportunity to review the results during your consultation. At that time, you can request alternative simulations to be sure you are comfortable with the recommended surgical plan.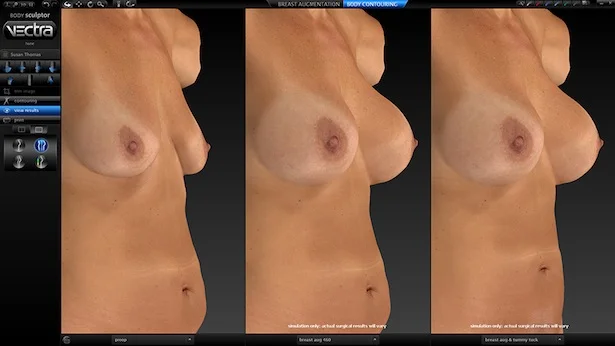 The VECTRA® system will serve to complement Dr. Behzad Parva's extensive experience specializing in breast enhancement and body contouring procedures. Our team will continue to use a comprehensive approach to continued excellent patient care. We are committed to listening to you, understanding your desires and expectations, and providing a caring and compassionate environment. Your educated decision in our experienced hands can provide you with the best possible outcome, and with VECTRA® 3D Imaging we can now help you to visualize potential surgical outcomes prior to having surgery. This helps provide you peace of mind as you consider breast augmentation surgery.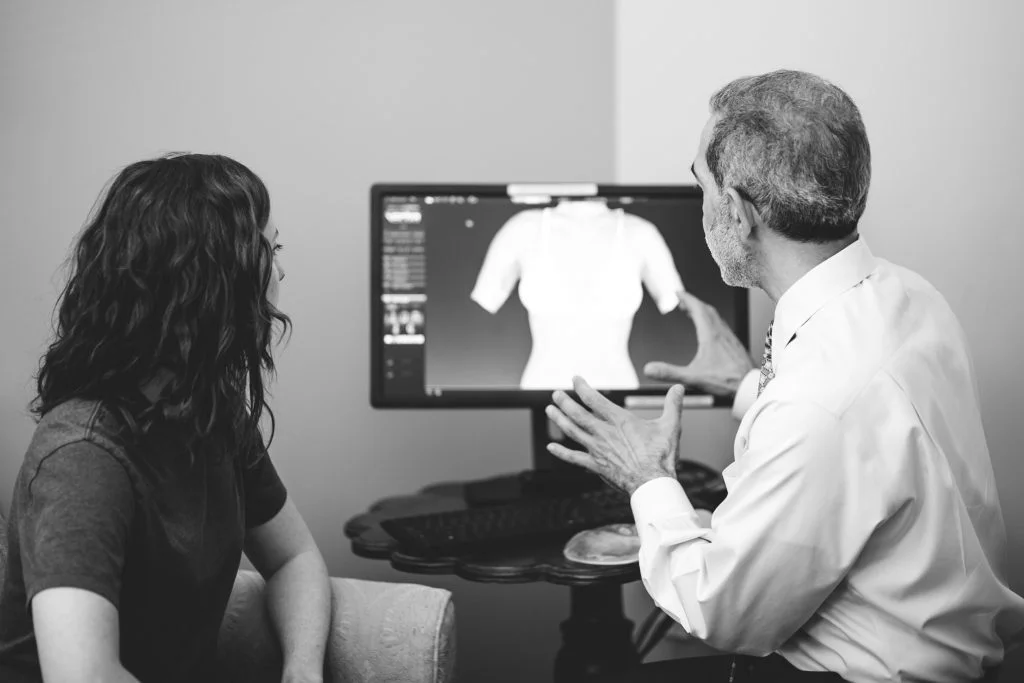 The VECTRA® 3D Imaging system is a state-of-the-art educational tool to help our patients visualize potential surgical outcomes, but it should not replace making an informed decision in selecting a board-certified plastic surgeon who specializes in cosmetic and reconstructive breast procedures. It is also important to remember that no technology can give 100% accuracy in predicting expected surgical results, but the VECTRA® system is able to offer a general idea of the outcome. Please contact Parva Plastic Surgery today for your VECTRA® 3D imaging consultation with Dr. Parva.