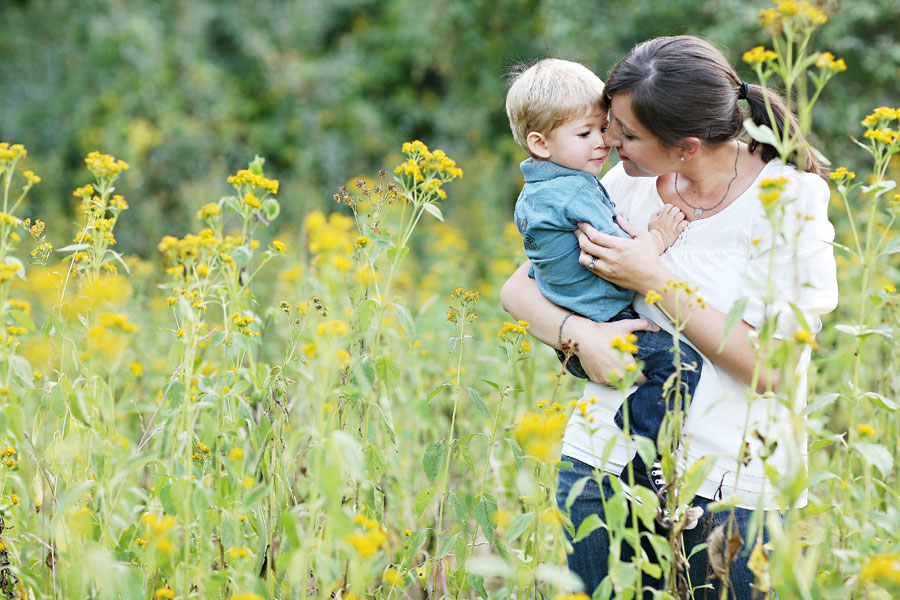 My faith in Christ kept me strong, and my belief that this fits into the plan that He wrote for me before my days began kept me going. My family and friends helped me navigate a new life. In this life, I now know what a double mastectomy is like. I have experienced chemotherapy. I will celebrate the miracle of tamoxifen. I have joined the sisterhood of breast cancer survivors. I have stayed up all night for Relay for Life. I have walked 60 miles to end breast cancer. I am trying to do my part – big or small – to end this disease.
A photographer that I greatly admired had a section on her website about how her life had been touched by cancer, and if she could help other families with the special gift of photography she would love to. I contacted her and told her my story, and she made room in her schedule to photograph my little family. We drove down to Charlottesville on our 5-year wedding anniversary to have our first-ever family pictures done. I was nervous, but knew how important it was to document this time in our life before everything was to be turned upside-down. My surgery would take place 3 days later. I can't tell you how much this meant to us. Not knowing what medical costs were going to be, we would never have spent the money to have a photographer take pictures of us. It just wasn't in our thinking. Almost 3 years later, those pictures still hang in our home, and I am so glad we have them. It means so much.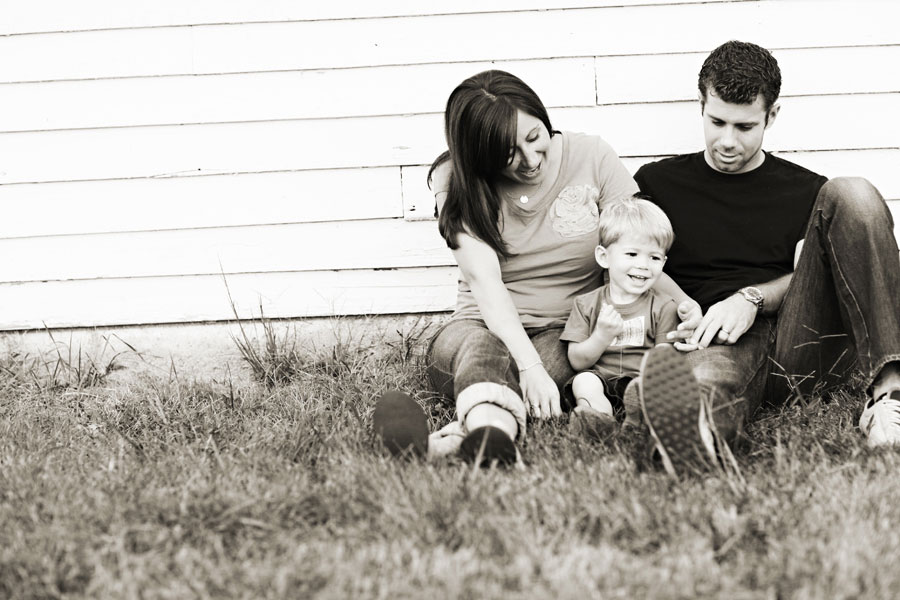 I now have my own business and have adopted that photographer's vision. I would love to offer this special gift to as many people as possible as they head into life with breast cancer. The joy it brought us in a time of uncertainty and fear is immeasurable.
"My grace is sufficient for you, for my power is made perfect in weakness." Therefore, I will boast all the more gladly about my weaknesses, so that Christ's power may rest on me. So, for Christ's sake, I delight in weaknesses, in insults, in hardships, in persecutions, in difficulties. For when I am weak, then I am strong. 2 Corinthians 12: 9-10.
To those fighting, stay strong. To those who think they're too young, do monthly self-breast exams. No matter who you are, it could save your life.