Abdominoplasty (Tummy Tuck) & Liposuction Testimonial, Northern Virginia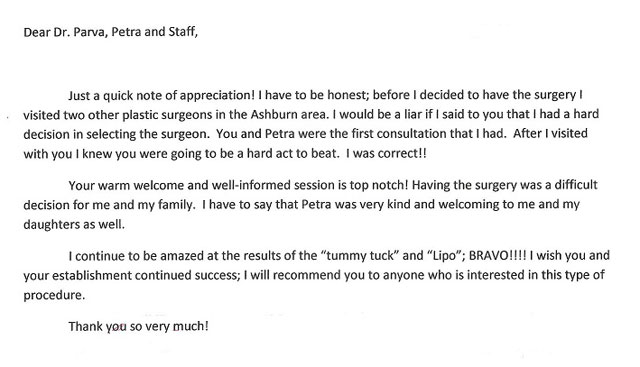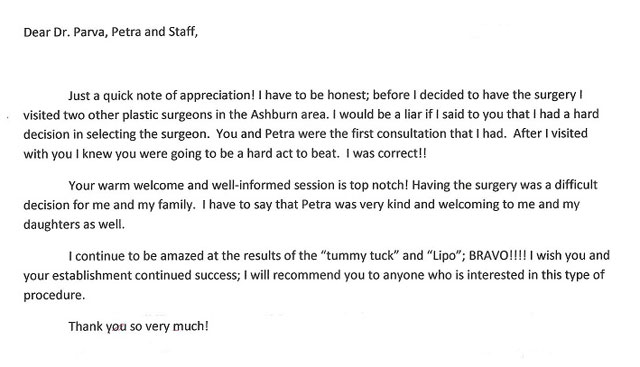 Dear Dr. Parva, Petra and Staff,
Just a quick note of appreciation! I have to be honest; before I decided to have the surgery I visited two other plastic surgeons in the Ashburn area. I would be a liar if I said to you that I had a hard decision in selecting the surgeon. You and Petra were the first consultation that I had. After I visited with you I knew you were going to be a hard act to beat. I was correct!!
Your warm welcome and well-informed session is top notch! Having the surgery was a difficult decision for me and my family. I have to say that Petra was very kind and welcoming to me and my daughters as well.
I continue to be amazed at the result of the "tummy tuck" and "Lipo"' BRAVO!!!! I wish you and your establishment continued success; I will recommend you to anyone who is interested in this type of procedure.
Thank you so very much!