Why a Plastic Surgeon Should Be Involved Prior to Lumpectomy or Mastectomy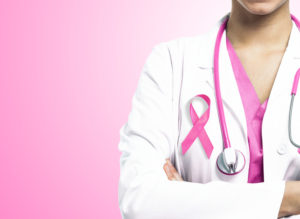 When lumpectomy or mastectomy is recommended as part of breast cancer treatment, a coordinated approach to surgery that involves a board-certified plastic surgeon from the very beginning can significantly increase the likelihood of attaining an excellent aesthetic outcome. Several different factors can affect the type and timing of breast reconstruction, so having a plastic surgeon involved from the start can help direct treatment in a way that is advantageous from both a health and cosmetic standpoint.
To provide an example, let's say a woman undergoes lumpectomy or mastectomy prior to consulting a plastic surgeon, resulting in the need/desire for a delayed breast reconstruction. When she eventually meets with a plastic surgeon to discuss her breast reconstruction options, the techniques available to her will be influenced by the particular procedure (lumpectomy or mastectomy) that was performed, the quality of her skin, the potential need for radiation therapy, any scarring present, and various other elements. Based on this information, her breast reconstruction options may be more restricted, meaning she might have to settle for a reconstructive method that produces limited results compared to what could've been achieved if the reconstruction had been performed in conjunction with the lumpectomy or mastectomy.
Contrarily, when a plastic surgeon is included in the surgical planning process for breast cancer, he or she can help guide the plan in a way that successfully treats the cancer while leaving optimal reconstructive options available. This may include recommending a nipple-sparing mastectomy that preserves the nipple-areolar complex in addition to as much breast skin as possible, allowing for an incredibly natural-looking result once a breast implant or tissue flap has been placed to rebuild the breast(s).
In the end, women expand their knowledge and options when they consult with a board-certified plastic surgeon prior to lumpectomy or mastectomy whether immediate or delayed reconstruction is anticipated. In fact, delayed reconstruction has helped numerous individuals restore their breasts with exceptional results, and it is sometimes the recommended course of action from day one. That said, involving a plastic surgeon from the initial cancer diagnosis—regardless of how you may feel about breast reconstruction at this point in time—can help optimize both the breast cancer treatment and final appearance of the breasts.
Previous Post
Next Post