Can I Receive a Breast Lift Without Implants?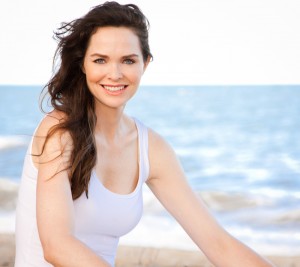 The straightforward answer to this question is "yes" – you can certainly receive a breast lift without implants. Also known as mastopexy, breast lift surgery is a popular procedure designed to elevate the breasts to a more youthful position on the chest wall. During the operation, breast tissues (along with the nipple position) are lifted and reshaped to achieve a more balanced, "perky" appearance. However, it's important to understand that although mastopexy can lift and recontour the breasts for a more desirable shape and projection, the procedure will not increase the volume of the breasts; only breast implants can do this.
In my practice, I find that many women considering a breast lift also desire to enlarge the size of their breasts to some degree, which is the reason numerous patients choose to receive a mastopexy with implants. Often performed during a single procedure, a breast lift with implants can not only raise and augment the breasts, it can also help create a fuller shape, better cleavage, more youthful firmness, and an enhanced overall outcome for qualified patients.
Ultimately, a breast lift without implants or a mastopexy with implants can both achieve excellent breast enhancement results for the right individuals. For this reason, I strongly advise anyone considering breast lift surgery to schedule a consultation with a board certified plastic surgeon who can help determine which option may be most appropriate for their unique needs and aesthetic desires.
Contact Our Practice
If you have any additional questions, or if you interested in scheduling a consultation with our board certified plastic surgeon, please contact our office today.
Previous Post
Next Post