How to Choose the Right Plastic Surgeon for Your Aesthetic Procedure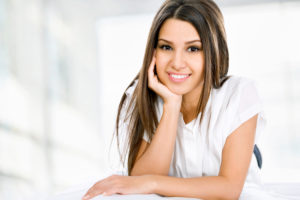 The consultation process not only provides an excellent opportunity gain a complete understanding of the cosmetic procedure you are considering, it is also an ideal time to determine whether you have a strong connection and are completely comfortable with your prospective plastic surgeon. To help with this, we have compiled the following list of questions you should ask your doctor before proceeding with any kind of aesthetic surgery.
Have you obtained board certification through the American Board of Plastic Surgery?

How frequently do you perform the procedure I'm interested in?

Where will you perform my procedure? (If not at a hospital, make sure the surgery center is fully accredited and that a board-certified anesthesiologist will be administering any necessary anesthesia.)

How will the procedure be customized to meet my unique needs and goals?

Is there anything I need to do to prepare for surgery?

What can I expect my recovery period to be like?

What extent of postoperative care do you provide?

What are the risks associated with this procedure?

How often do complications arise, and if one does, how will it be handled?

Do you have before-and-after pictures of previous patients that I can view?
The responses your prospective physician provides to these questions can help you get a good sense of whether or not he or she is the right plastic surgeon for you. It is important to keep in mind, however, that this is not meant to be a comprehensive list. If you would still like more information about any details regarding your procedure and/or your doctor's credentials, do not hesitate to ask anything and everything that comes to mind. When all is said and done, a strong, trusting relationship combined with the skill/expertise of your surgeon is vital to attaining the best possible results from your treatment.
Previous Post
Next Post