Breast Reduction Testimonial Leesburg, VA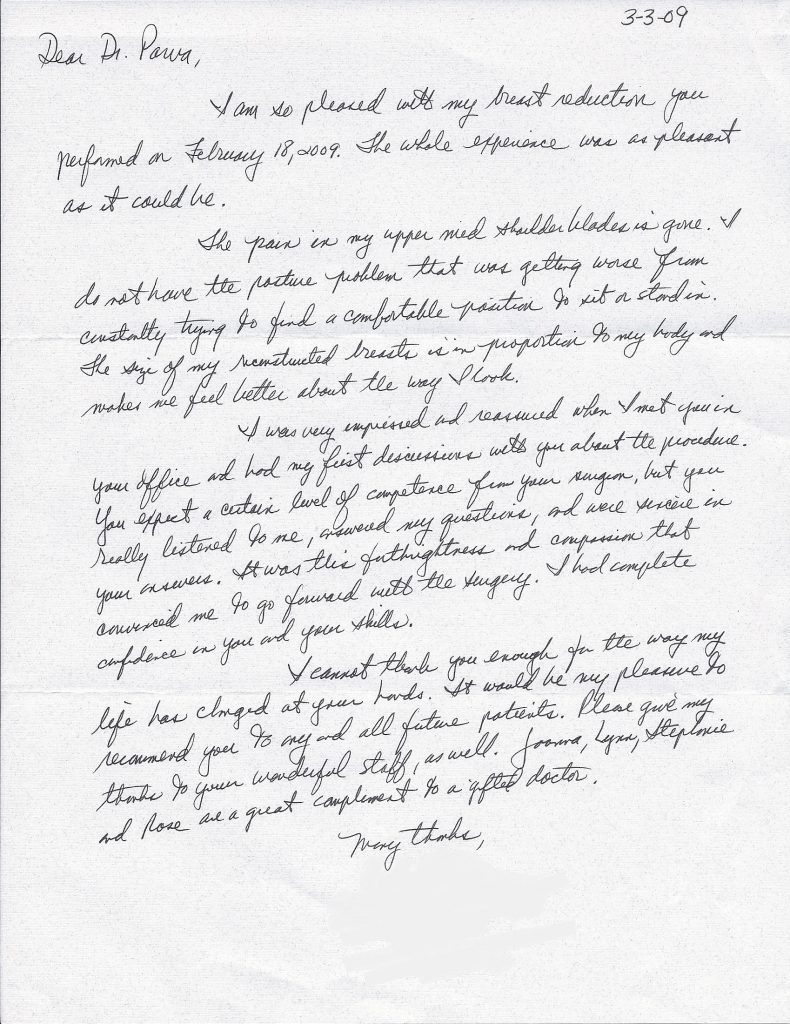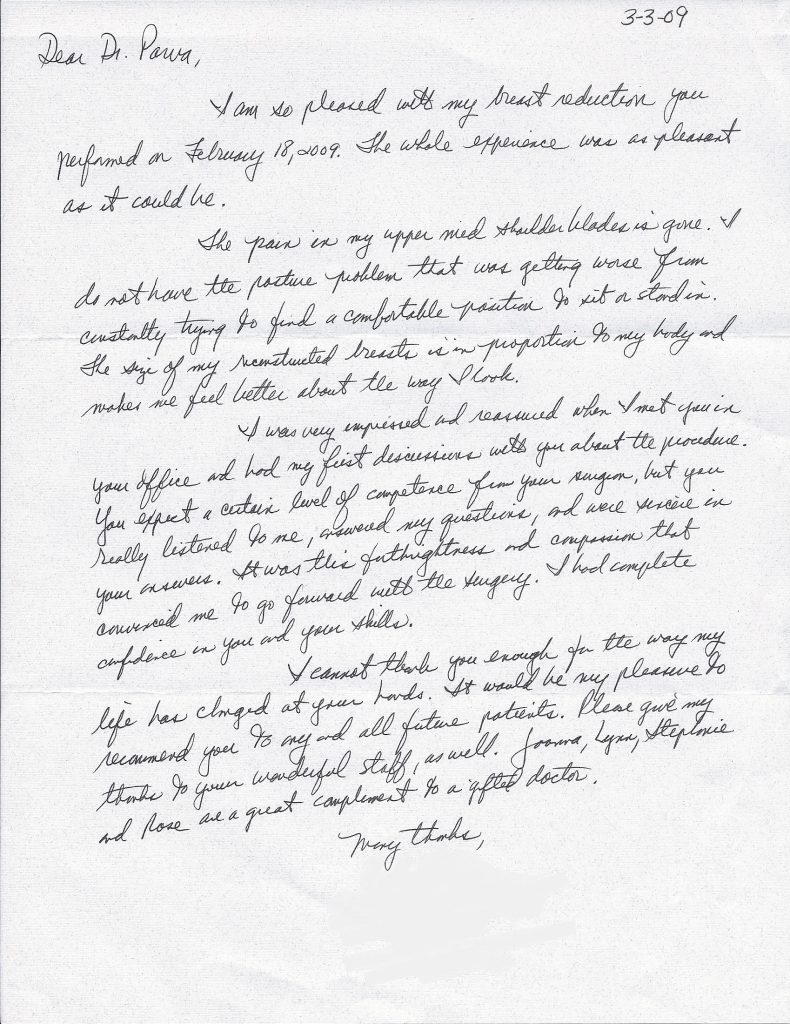 3-3-09
Dear Dr. Parva,
I am so pleased with my breast reduction you performed on February 18, 2009. The whole experience was as pleasant as it could be.
The pain in my upper mid shoulder blades is gone. I do not have the posture problem that was getting worse from constantly trying to find a comfortable position to sit or stand in. The size of my reconstructed breasts is in proportion to my body and makes me feel better about the way I look.
I was very impressed and reassured when I met you in your office and had my first discussions with you about the procedure. You expect a certain level of competence from your surgeon, but you really listened to me, answered my questions, and were sincere in your answers. It was this forthrightness and compassion that convinced me to go forward with the surgery. I had complete confidence in you and your skills.
I cannot thank you enough for the way my life has changed at your hands. It would be my pleasure to recommend you to any and all future patients. Please give my thanks to your wonderful staff, as well. Joanna, Lynn, Stephanie and Rose are a great compliment to a gifted doctor.
Many thanks,