Skin Cancer Treatment Testimonial Leesburg, VA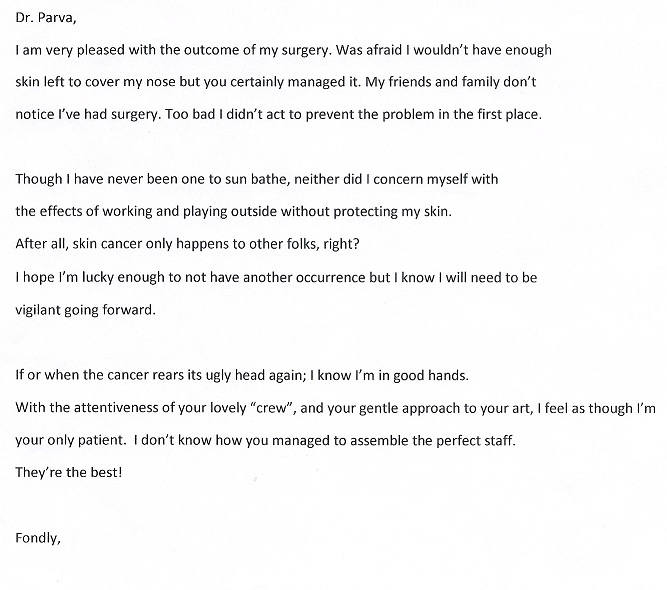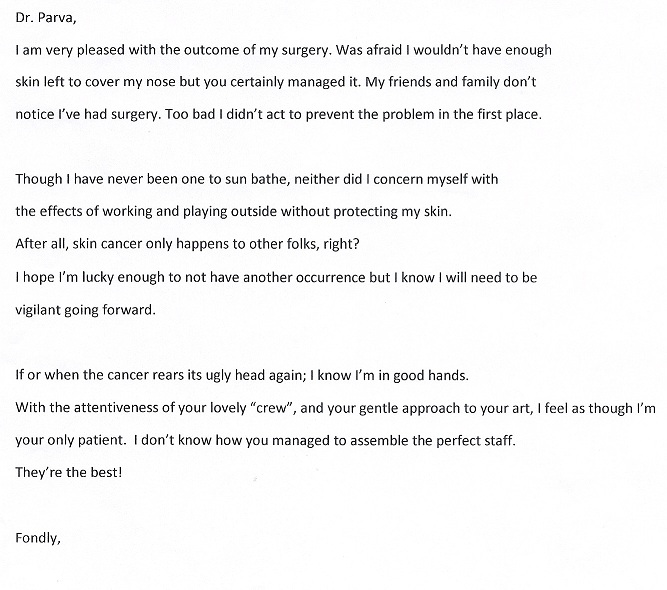 Dr. Parva,
I am very pleased with the outcome of my surgery. Was afraid I wouldn't have enough skin left to cover my nose but you certainly managed it. My friends and family don't notice I've had surgery. Too bad I didn't act to prevent the problem in the first place.
Though I have never been one to sun bathe, neither did I concern myself with the effects of working and playing outside without protecting my skin. After all, skin cancer only happens to other folks, right? I hope I'm lucky enough to not have another occurrence but I know I will need to be vigilant going forward.
If or when the cancer rears its ugly head again; I know I'm in good hands. With the attentiveness of your lovely "crew", and your gentle approach to your art, I feel as though I'm your only patient. I don't know how you managed to assemble the perfect staff. They're the best!
Fondly,