Dr. Parva, Leesburg, VA Surgery Breast Reconstruction Testimonial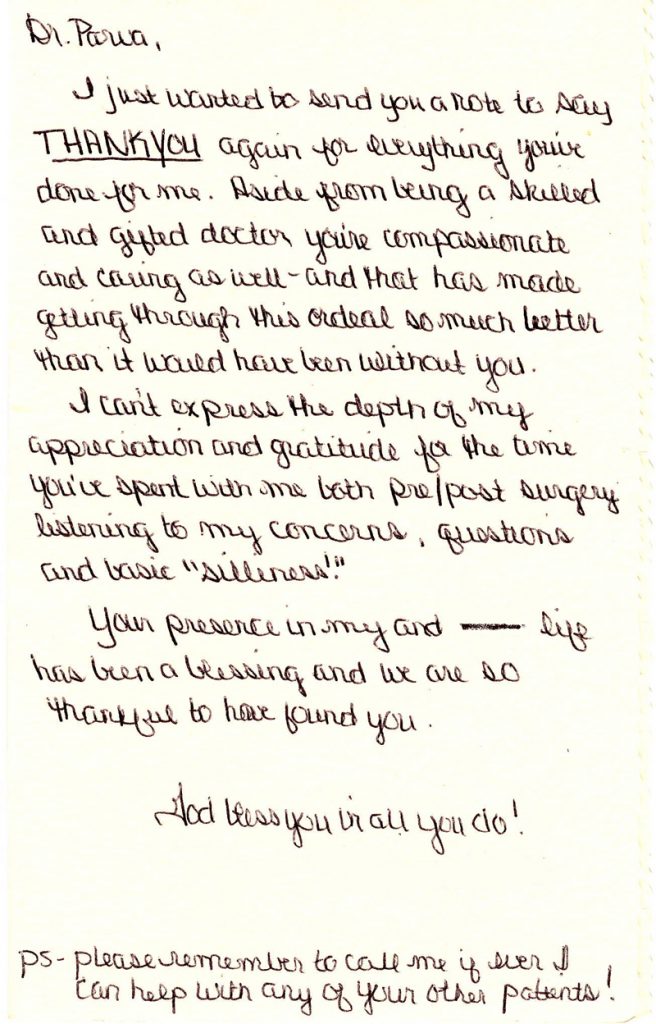 Dr. Parva,
I just wanted to THANK YOU again for everything you've done for me. Aside from being a skilled and gifted doctor you're compassionate and caring as well-and that has made getting through this ordeal so much better than it would have been without you. I can't express the depth of my appreciation and gratitude for the time you've spent with me both pre/post surgery listening to my concerns, questions and basic "silliness." Your presence in my and _______ life has been a blessing and we are so thankful to have found you.
God Bless you in all you do!
P.S.-please remember to call me if ever I can help with any of your other patients!