Dr. Parva, Leesburg, VA. Surgery Testimonial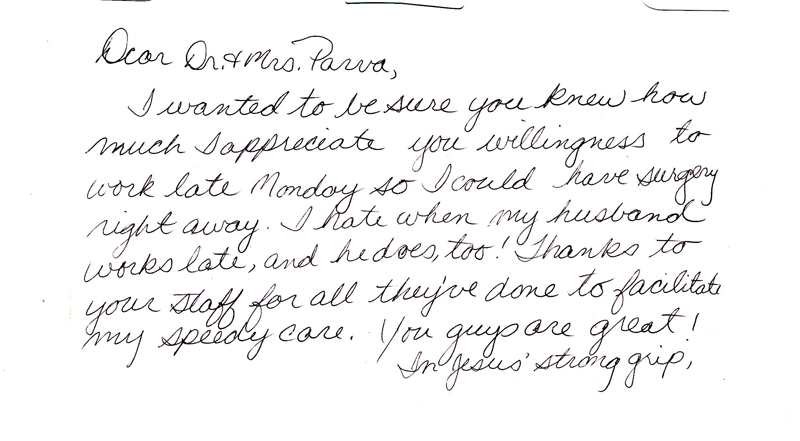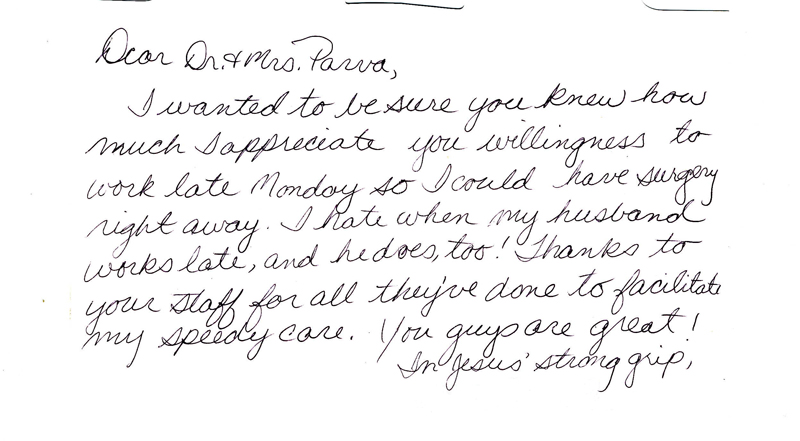 Dear Dr. Parva & Mrs. Parva,
I wanted to be sure you knew how much I appreciate your willingness to work late Monday so I could have surgery right away. I hate when my husband works late, and he does too! Thanks to your staff for all they've done to facilitate my speedy care. Your guys are great!
In Jesus' strong grip,