Breast Implant Options After the Modern Mastectomy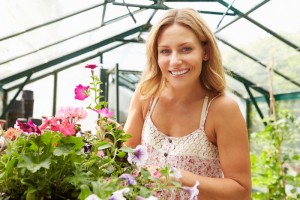 Following a nipple-sparing or skin-sparing mastectomy, rebuilding the breasts with implants can often be an excellent option for many women. Known as implant reconstruction, this approach is generally performed as a two-step procedure that first involves the placement of a tissue expander (either at the time of mastectomy or at a subsequent date) to stretch the skin and create a pocket for the implant to be safely and effectively accommodated. Once the skin has been sufficiently expanded, the tissue expander is removed, and the breast implant is placed to complete the second stage of the procedure.
In today's age of plastic and reconstructive surgery, women undergoing implant reconstruction following a nipple- or skin-sparing mastectomy have a number of breast implant options to choose from, including:
Round saline implants
Traditional, round silicone gel implants
Anatomically shaped cohesive gel implants
While each implant type and shape can achieve exceptional results for the right patient, we have found at my practice that anatomically shaped cohesive gel implants are able to create the most natural-looking outcomes in many instances. Also known as "gummy bear" or "form-stable" implants, this relatively new implant option is designed with a teardrop shape, closely resembling that of a natural breast. In addition, it is composed of a stronger, thicker silicone gel, enabling it to better retain its anatomical contour.
Ultimately, every implant option has unique advantages and disadvantages for each individual, and the right implants for breast reconstruction after mastectomy will depend on several factors relating to the patient's specific needs and goals. All of these considerations can be thoroughly discussed during a consultation with a board certified plastic surgeon.
Contact Our Office
To learn more about breast implant options following a nipple-sparing or skin-sparing mastectomy, or if you would like to schedule a consultation with Dr. Parva, please contact us today.
Previous Post
Next Post