Growing up, our mothers warned us that if we made faces long enough they would stick that way. Little did we know there was some truth to that statement. Over time, our overactive facial expressions lead to deep lines and wrinkles on the face.  Fortunately, a little beauty secret, better known as BOTOX® Cosmetic relaxes mild, moderate, and even deep lines on our face, leaving us with a refreshed, youthful appearance so you will no longer hear questions such as "are you upset?" or "why the long face?"
What is BOTOX
®

?

BOTOX® Cosmetic is a safe and natural, purified protein. When BOTOX® is injected into a muscle, the muscle relaxes and overlying facial wrinkles will soften.  Additionally, where muscles pull down the eyebrows, BOTOX® injections allow the brows to elevate. This is commonly referred to as a "chemical brow lift." At Parva Plastic Surgery in Northern Virginia, with our advanced injection techniques, we map the face and administer the appropriate doses of BOTOX® for your specific facial muscle requirements to give you optimal results.
Where is BOTOX
®

used?
Crow's feet (around the eyes)
Forehead lines
Furrows between the brows (angry lines)
Smoker's lines around the mouth
Corners of the mouth
Chemical eyebrow lift
Chin dimpling
Muscular bands of the neck
Excessive sweating of palms, soles of the feet, and underarms)
*The FDA has approved BOTOX® for glabellar lines (furrows between the brows.)
Additional injections sites are considered "off-label."
"Nancy did my Botox recently and I just wanted to pass along how pleased I am. She did a fantastic job and I got better results than I expected. I'm so happy with the results."
Who is a good candidate for BOTOX
®

?
Good physical health
Realistic goals and expectations
Moderate to deep lines and wrinkles of the face
Low set eyebrows
Dimpled chin
Downturned corners of the mouth
Excessive sweating of palms, soles of the feet and underarms
Who is not a candidate for BOTOX
®

?
Pregnant or nursing
Sensitivities to human albumin, aminoglycoside antibiotics, or BOTOX

®

Neuromuscular disorders (ALS, myasthenia gravis, Lambert-Eaton syndrome, etc.)
What can I expect during a BOTOX
®

consultation?

During your complimentary consultation at Parva Plastic Surgery, we take pride in defining your individual needs and cosmetic goals. Through Mapping of the face, we will determine your body's unique muscular movements that cause noticeable lines and wrinkles, directing accurate dosing of BOTOX® and advanced placement necessary to accomplish a precise aesthetic outcome.
What can I expect during a BOTOX
®

treatment?

We strive to provide a comfortable treatment lasting 5 minutes or less. Appropriate doses of BOTOX® Cosmetic are administered directly into the overactive muscles that cause dynamic lines and wrinkles to form, giving the skin a smoother, more refreshed appearance. Throughout the process, you will feel confident and well informed about your treatment.
What can I expect after BOTOX
®

injections?

Unlike surgery, BOTOX® Cosmetic is fast, simple and minimally invasive, with no downtime or recovery. This non-surgical cosmetic enhancement has minimal and/or brief discomfort. Once the injection is complete, there is usually no discomfort. Most people return directly to work or normal activity following treatment.  It is advised to refrain from heavy workouts for 24 hours and avoid massage or manipulation of the injected areas for 24 hours as well. Within days, they report looking more natural and relaxed. The effects of BOTOX® Cosmetic generally last 3-4 months.
Allergan Black Diamond Provider and Brilliant Distinctions Program
Parva Plastic Surgery has been honored with Black Diamond status by Allergan. Black Diamond recipients comprise of only 1% of all the practices in the nation. Black Diamond practices are recognized as the top providers of Natrelle® Breast Implants, BOTOX®, Juvederm®, Latisse® and SkinMedica® skin care products. This distinction signifies the high number of these treatments performed in our Leesburg office. Our patients can feel confident in the high level of expertise and experience provided during their treatments. Due to our patients' continued loyalty and referrals we were able to achieve this honor. Thank you for your continued trust!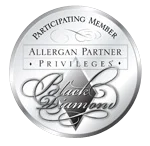 We also accept members of the Allergan's Brilliant Distinctions® program. The Brilliant Distinctions® program gives our patients points every time they are treated with BOTOX® Cosmetic, JUVÉDERM®, or LATISSE®. These points can be redeemed for savings on future treatments with those products or they can be donated to charities such as Dress for Success® or the Make-A-Wish Foundation®. As part of our ongoing commitment to you, we will be happy to enroll you in the Brilliant Distinctions program.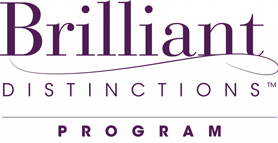 Contact our practice for more information on our Platinum Plus Provider status and the Brilliant Distinctions® Program.
Schedule Your BOTOX
®

Cosmetic Consultation

Please contact Parva Plastic Surgery for your complimentary BOTOX® Cosmetic consultation with Dr. Parva, our board certified plastic surgeon, today.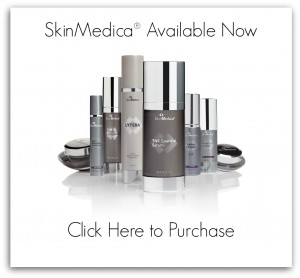 You've taken the first step in making the investment in rejuvenating how you look by having a Botox® treatment, so now it's time to protect your investment. Skincare is an integral part of your aesthetic outcome. We are very happy to customize an appropriate skin care regimen to help you achieve the best possible outcome for you. SkinMedica® products remain scientifically proven in delivering improvements in tone, texture and reducing the visual signs of aging.