Breast Reconstruction/Implant Reconstruction Patient Testimonial, Northern Virginia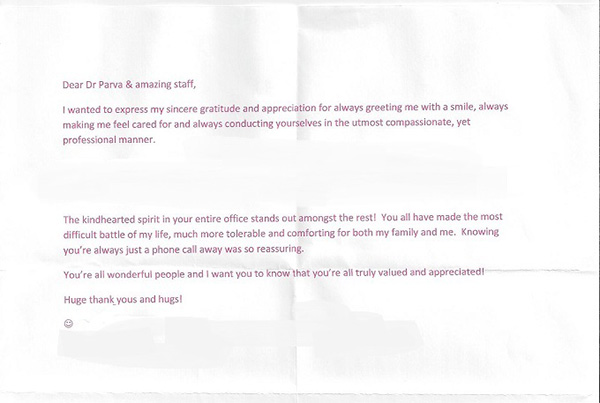 Dr. Parva & Amazing Staff,
I wanted to express my sincere gratitude and appreciation for always greeting me with a smile, always making me feel cared for and always conducting yourselves in the utmost compassionate, yet professional manner.
The kindhearted spirit in your entire office stands out amongst the rest! You all have made the most difficult battle of my lie, much more tolerable and comforting for both my family and me. Knowing you're always just a phone call away was so reassuring.
You're all wonderful people and I want you to know that you're truly valued and appreciated!
Huge thank yous and hugs!
:)