4 Things to Consider Before Breast Reconstruction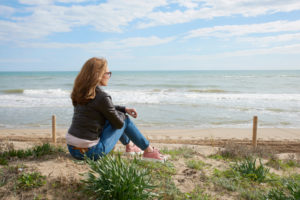 Breast reconstruction for breast cancer has a variety of pros and cons which is why our board-certified plastic surgeon, Dr. Behzad Parva, encourages patients to educate themselves to make an informed decision about their health. In an effort to help patients understand what to expect from their breast reconstruction journey, Dr. Parva is sharing key aspects of the process that should be considered:
You should find a board-certified plastic surgeon with whom you feel comfortable. Breast reconstruction is a significant medical procedure and, as such, requires a skilled surgeon to ensure a safe surgery and optimal results. It is important you seek a plastic surgeon who is certified by the American Board of Plastic Surgery and highly experienced in performing breast reconstruction surgery.
Your breasts may not look the same as they did prior to your mastectomy. The goal of breast reconstruction is to restore the shape and size of your natural breasts before tissue was removed due to cancer. Although this can provide beautiful results, your breasts may look very different. This is why it is important for you to ask your surgeon questions and have realistic expectations about your outcome.
Your reconstruction may require multiple operations. Despite the timing of your breast reconstruction—immediate, delayed, or delayed-immediate—the procedure will typically be performed over multiple stages. This may be the case due to an operation for the other breast, a revision in the future, a touch-up procedure, or reconstruction of the nipple.
The recovery after breast reconstruction can be a lengthy process. Since breast reconstruction may require two or more operations over the course of several months, this can prolong your healing process. As a result you will need to plan for adequate time off work, and will need to avoid strenuous activities for at least six weeks. Arrange for help around the house, as needed, to help you rest and relax as your body recovers.
To learn more about the benefits and risks of breast reconstruction, please contact Parva Plastic Surgery to schedule an appointment.
Previous Post
Next Post