Can I Get Breast Reconstruction Before Radiation?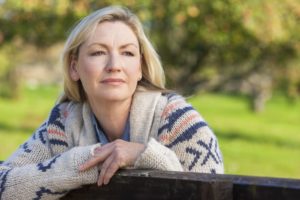 Breast reconstruction after a lumpectomy or mastectomy for breast cancer can be performed using an immediate, delayed, or delayed-immediate approach. Immediate reconstruction is performed simultaneously with the cancer surgery, while delayed reconstruction is completed in a separate surgery in the future. Delayed-immediate reconstruction is employed about 2 weeks after a lumpectomy has been performed and negative surgical margins have been confirmed.
Radiation has a negative effect on tissues by causing fibrotic changes in the tissues and thus impacting the outcome. This can cause firmness and have implications regarding future surgical procedures. It is important to discuss the potential need for radiation and how that can affect your breast reconstruction options and final results.
The best approach for a woman's breast reconstruction will differ based on the details of their cancer treatment, as well as their medical history and personal goals. Scheduling a consultation with a board-certified plastic surgeon experienced with reconstruction for breast cancer can help you determine the safest and most beneficial approach for your needs.
Previous Post
Next Post