What Causes Breasts to Sag?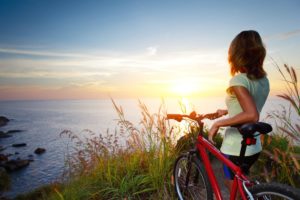 Every woman will experience some degree of breast sagging (ptosis) in her lifetime. This is a normal part of the aging process that can be influenced by genetics and general lifestyle habits. Over time, the skin and connective tissue in the breasts—known as Cooper's ligaments—gradually stretch and lose their elasticity, which leads to unwanted drooping. While this naturally occurs with age, certain factors cause this to occur at an accelerated rate.
Weight fluctuations and pregnancy
Lack of proper bra support, especially with exercise
Larger, heavier breasts
Smoking
Excess UV exposure
To help minimize the amount of breast sagging you experience, you should wear proper-fitting bras, maintain a healthy weight, avoid smoking, and wear sun protection. If you are unhappy with the amount of sagging you currently have and would like to restore your breasts to a more youthful shape and position, our board-certified plastic surgeon, Dr. Behzad Parva, can help you determine if the breast lift procedure (mastopexy) can help you achieve your cosmetic goals.
To schedule your consultation and learn if breast lift surgery is right for you, please contact our team at Parva Plastic Surgery.
Previous Post
Next Post