Importance of Board-Certification for Breast Revision Surgery
As with any plastic surgery, women who have breast revision surgeries are most often satisfied with their results when their surgery is performed by an experienced, board certified plastic surgeon who specializes in breast procedures. One of the main reasons this often proves to be true is the degree of difficulty associated with revision surgeries. Some of the challenges a surgeon may face in performing a breast revision procedure may include: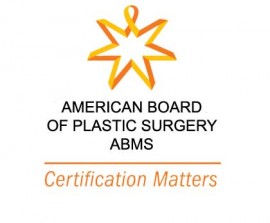 Preparing for revision surgery with an incomplete history of previous surgeries, as records are lost over time and the patient is not sure of her current implant size or whether she has saline or silicone gel implants.
Proper planning and assessment of the breast revision procedure is extremely important.
The complexity of revision surgery is higher due to the patient having had one or several previous surgeries, and the long term effects of implant and scar tissue can add to the unpredictable changes to the breast.
Achievable surgical outcomes after breast revision surgery need to be understood, so patients are realistic in their expectations.
Tissue quality changes over time. Thinner skin and scar tissue are important factors that affect the final outcome.


Our practice has specialized in breast procedures for the last two decades, providing us the opportunity and privilege of caring for many women with various breast rejuvenation, reconstruction and revision needs. This extensive experience along with listening to our patients, educating them, and striving for excellence helps give our patients optimal results.

— Dr. Behzad Parva, Board Certified Plastic Surgeon

Contact Our Office
To learn more about breast revision surgery, or to schedule a consultation with Dr. Parva, please feel free to contact Parva Plastic Surgery today.