Questions to Ask Prior to Lumpectomy or Mastectomy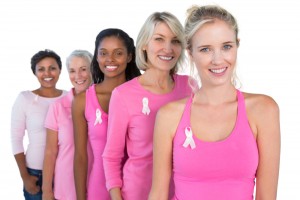 In my previous blog post, I explained the importance of consulting a plastic surgeon before lumpectomy or mastectomy. By doing so, the breast surgeon and plastic surgeon can often coordinate their surgical approaches to not only help improve the cosmetic outcome of breast cancer surgery, but also to potentially perform breast reconstruction simultaneously with mastectomy or lumpectomy, if possible.
When consulting a plastic surgeon prior to lumpectomy or mastectomy, the following are some important questions breast cancer patients should be prepared to ask:
Am I a candidate for breast reconstruction?
What are my breast reconstruction options?
What are the pros and cons of each approach?
What will recovery from breast reconstruction be like?
Will I need any secondary procedures?
The specific answers to these questions will depend on a number of factors, including the patient's medical history, whether they undergo lumpectomy or mastectomy, their preoperative breast size, skin quality, potential cancer treatment (chemotherapy and/or radiation) and more. Since it can be difficult to process and remember all the information received during this stressful time, I would recommend that every patient bring a family member or friend who can also ask questions and take notes during the consultation.
– Dr. Behzad Parva, Board Certified Plastic Surgeon
Contact Our Office
To schedule a consultation with Dr. Parva to discuss breast reconstruction options for you or a loved one, please contact us today.
Previous Post
Next Post