Importance of Consulting a Plastic Surgeon Before Lumpectomy or Mastectomy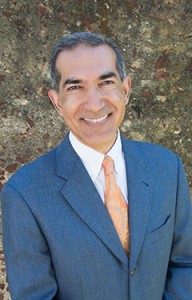 For anyone diagnosed with breast cancer, a coordinated surgical approach to lumpectomy or mastectomy that involves a plastic surgeon from the outset provides the best opportunity for achieving a good cosmetic result. Factors such as breast size, skin quality and possible chemotherapy or radiation play a significant role in selecting the type of breast reconstruction, as well as the timing of the procedure.
Planning and performing a delayed breast reconstruction has to be approached in a different manner than situations when the reconstruction is performed at the same time as the mastectomy or lumpectomy. For instance, if a patient has already undergone breast cancer surgery prior to consulting a plastic surgeon, the specific procedure performed (lumpectomy or mastectomy), skin quality, scars, and potential radiation treatment will further influence the reconstructive options available.
Ultimately, my advice is to seek a team of physicians who work together on a regular basis to care for breast cancer patients. Consult with a plastic surgeon regardless of your feelings about breast reconstruction, and know your options and potential limitations before undergoing a mastectomy or lumpectomy. Remember: You are the most important member of the team. Be proactive, ask questions, seek to understand, take your support team with you and remain hopeful and positive!
Contact Our Office
For information about lumpectomy, mastectomy and breast reconstruction options, please don't hesitate to contact us today to schedule a consultation with Dr. Parva.
Previous Post
Next Post