Parva Plastic Surgery Now Offers KYBELLA®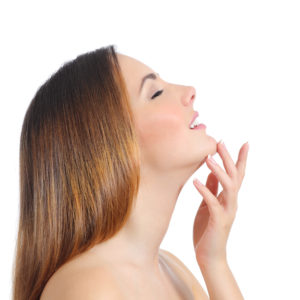 Parva Plastic Surgery is pleased to announce that we now offer KYBELLA® for women and men interested in nonsurgically eliminating stubborn fat underneath the chin – a concern commonly known as a "double chin." Composed of deoxycholic acid (a naturally occurring substance found in the body), this injectable alternative to surgical liposuction works to break apart and destroy submental fat cells below the chin and/or along the underside of the jawline for a slimmer, rejuvenated contour.
Chief benefits of KYBELLA® can include:
A reduction in submental fat tissue that proves resistant to diet and exercise efforts

A more slender and toned under-chin profile

No need for incisions, surgery, and/or extended downtime

Relatively quick treatments (typically 2-4, 15-30 minute sessions may be necessary)

Minimal recovery period

Long-lasting results
Presently, KYBELLA® is the only injectable procedure to receive FDA approval for submental fat reduction in patients who are 18 and older. If you are seeking to improve the appearance of a double chin through nonsurgical fat removal, check out our page on KYBELLA® to learn more, or contact our practice today to schedule a consultation with our board certified plastic surgeon or our expert clinical nurse, Nancy Neiderer, in Leesburg, Virginia.
Previous Post
Next Post